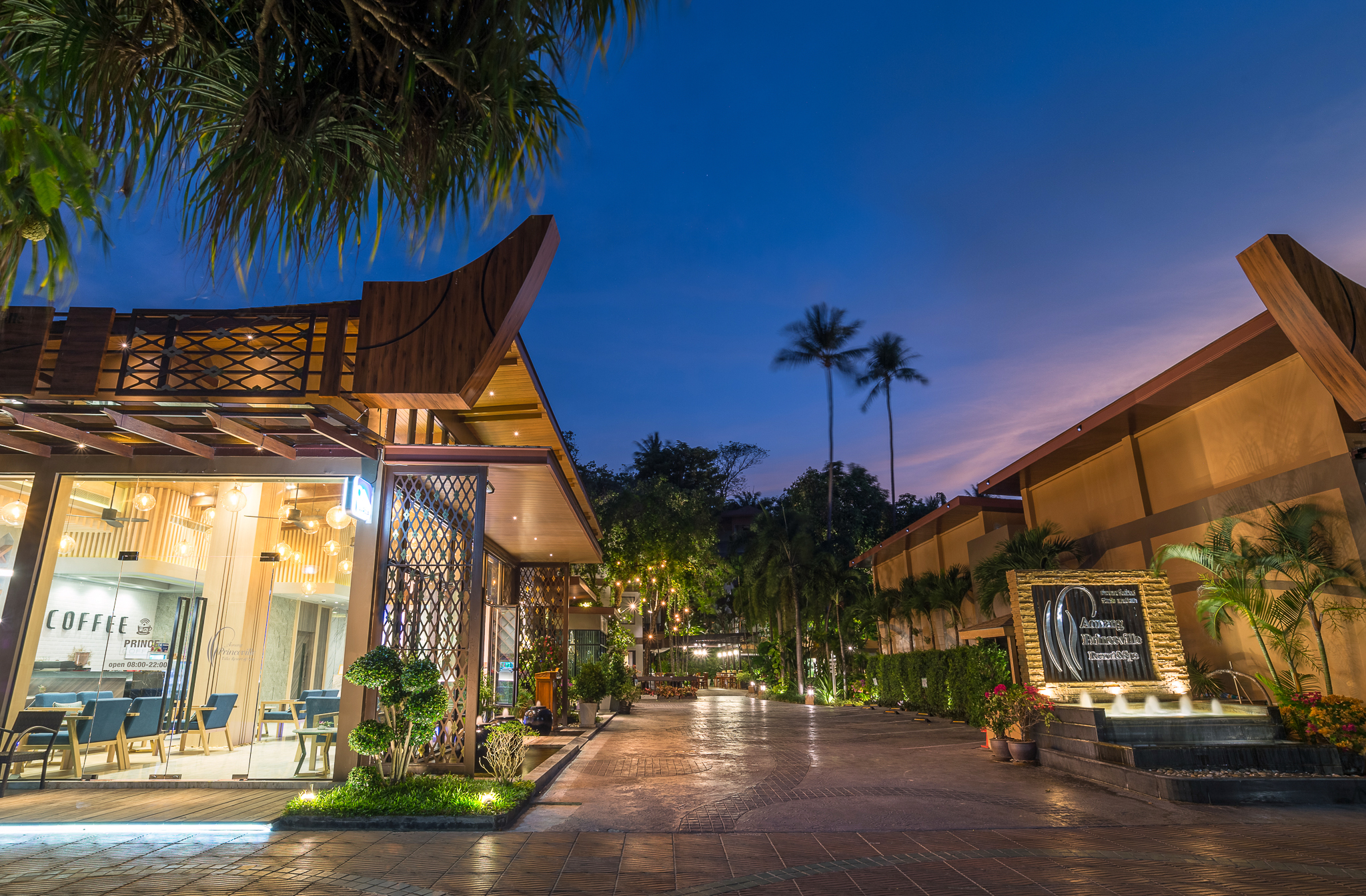 Aonang Princeville Villa Resort & Spa is a 4-star elegant boutique resort perfectly positioned on the beachfront of vibrant Aonang and completed full renovation by 31st December 2019. Overlooking the heavenly Andaman Sea and offshore tropical islands, the resort offers families and romantics an exotic and comfortable getaway with a warm and friendly ambiance.
Stay in your style with us: Deluxe Boutique, Deluxe Jacuzzi Pool, Deluxe Pool Access, Grand Deluxe Family, Duplex Suite, and Pool Villa.
Step from the colorful beachfront promenade buzzing with international restaurants and shops into our tranquil and leafy oasis. Indulge in relaxing days by the pools, pampering spa treatments, and delicious Halal cuisine at our restaurant and café, and end your day in paradise with a stroll along the beachfront to catch the magnificent sunset.
Aonang is an idyllic destination surrounded by spectacular natural attractions from the gorgeous white sands of Phra Nang Beach to the vertical cliffs of Railay Bay. We can organize the most amazing trips that will make you want to come back and explore even more!
𝐇𝐀𝐋𝐀𝐋 𝐑𝐄𝐒𝐓𝐀𝐔𝐑𝐀𝐍𝐓 – 𝐖𝐇𝐈𝐓𝐄 𝐎𝐑𝐂𝐇𝐈𝐃 (Only a Few Halal restaurants near to the beach)